D Day tour - Day 1 : Memorial Museum of the Battle of Normandy and Pegasus Bridge
The D-Day Tour begins with a visit to the Memorial Museum of the Battle of Normandy in Bayeux.
The museum is the gateway to the sites that we will visit throughout the circuit, with excellent material on display, the museum offers an overview of the Battle of Normandy.
We will continue the tour with the visit of the Pegasus Bridge.
In addition to explaining exactly what the British 6th Division's mission is, the museum keeps on display the original bridge taken on 6 June. The Pegasus Bridge was the first point to be released by Allied forces on D-Day.
D Day tour - Day 2 : Sainte Mère L'Eglise, Utah Beach, Omaha Beach and Overlod museum
Visit of Sainte Mère Eglise, considered the first city released by the allied forces.
We will visit the Airborne Museum, dedicated to parachutists and gliders.
Then we will visit Utah Beach.
Next stopover, the Pointe du Hoc,
a strategic point neutralized on June 7, 1944.
We will visit Omaha Beach Beach and the American Cemetery,
created to perpetuate the memory of those who fought during the Battle of Normandy.
The location was also the scene of the epic movie "The Rescue of Private Ryan.
We will visit the Overlord Museum,
a fantastic place that exposes a unique collection of tanks and military vehicles of the second war.
D Day tour - Day 3 : Mulberry harbour and German Battery
We will visit Gold Beach in Arromanches
The place was chosen by the allies to receive one of the two artificial ports "Mulberry", which were used for landing troops and equipment.
We will visit a museum-shop where you can buy authentic World War II objects.
We will finish our D-Day Tour by visiting the Merville German Battery,
a fully preserved open-air museum that explains how the battery operated and explains the usefulness of each bunker.
The museum offers the visitor a very realistic reconstruction of the attack that the battery suffered in the dawn of June 6, 1944.
What includes the D-Day Tour ?

Private Transportation

French Guide speaking English

Tickets

Visit at your own pace

Without additional taxe

Help desk 24 hours a day
| | | | | | |
| --- | --- | --- | --- | --- | --- |
| 1 | 2 | 3 | 4 | 5 | 6 |
| 1 950€ | 1 125€ | 1 025€ | 825€ | 775€ | 700€ |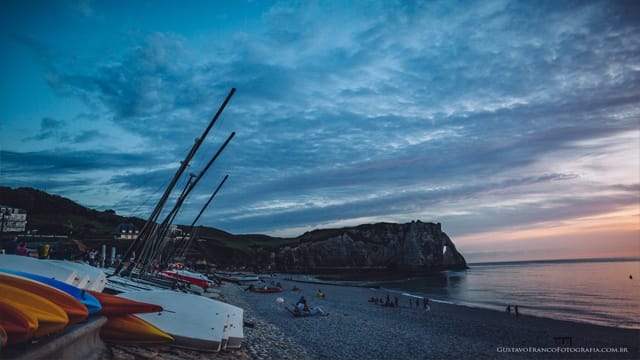 7 days Normandy tour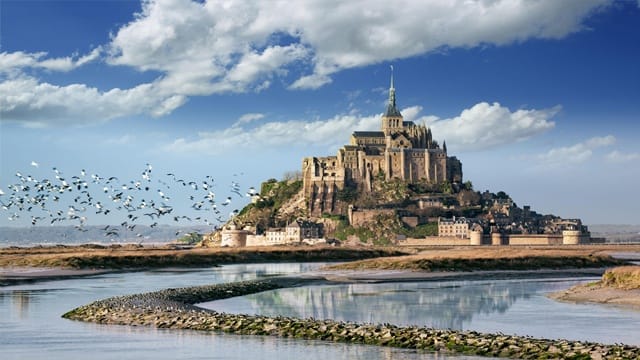 Mt St Michel and beaches