In Paris, as in other big cities, taxi fares must respect certain rules to avoid unpleasant surprises at the end of the ride.
Aren't taxi fares depending on « the customer's face»? The answer is no. Taxi fare prices are fixed annually by decree published in the Federal Register. A decree of January 16, 2023 published in the Official Gazette on January 20, 2023 increases taxi fare prices in 2023, as indicated on the Public Service website. So, what is the price of the transfer from Paris airports?
Taxi fares in Paris
In 2023, the minimum price for a journey remains set at €7.30 for all taxis, Parisian or otherwise.
In addition, taxi fares are limited to:
4.18 euros for the flag (initial price of the race)
1.21 euros value per kilometer traveled
38.96 euros for the maximum price per hour
For Parisian taxis, the booking supplements are, as in 2022, from:
4 euros in case of immediate booking
7 euros in case of advance booking
Furthermore, for all Parisian taxi journeys, only a "passenger" supplement of €4.50 can be applied from a 5th person transported.
Taxi fares between Paris and Roissy and Orly airports
In 2023, the fixed fares established for direct Parisian taxi journeys between Paris and Roissy-Charles-de-Gaulle and Orly airports (in both directions) are:
55 euros between Paris – Charles-de-Gaulle airport and the right bank of Paris
62 euros between Paris – Charles-de-Gaulle airport and the left bank of Paris
41 euros between Paris-Orly airport and the right bank of Paris
35 euros between Paris-Orly airport and the left bank of Paris
A "Survival Guide" to Avoiding Scams
While scams often involve fake taxis, sometimes professionals are involved. In January 2021, a taxi driver charged two Hong Kong tourists €230 for a trip between Roissy-Charles-de-Gaulle airport and their hotel located in the 10th arrondissement of Paris, a trip almost four times as much.
The New Taxis Parisiens union has also released a "survival guide" for customers.
Fake taxis in Paris-CDG : Tourists charged up to 2000 Euros
Four fake taxi drivers who charged tourists up to 2,000 euros for the Paris-CDG route were arrested last Monday by the border police.
Since mid-January, a dozen travelers, mostly of Asian origin, have lodged a complaint with the border police. Victims were shocked to discover in their bank account that their journey from Paris-CDG airport had been charged for €2,000.
Several other travelers would have been victims of the same scam, but being in transit, they would not have reported it to the French authorities because they would only have noticed the fraudulent surcharge after leaving French territory.
The fake drivers managed to get hold of official taxi payment terminals and faked their display, adding two additional zeros to their passengers' bills.
A ride of 20.00 euros thus becomes 2,000.00 euros!
The coup plotters' equipment and vehicles were seized. The four arrested were summoned to the court in Bobigny (Seine-Saint-Denis) on 22 May.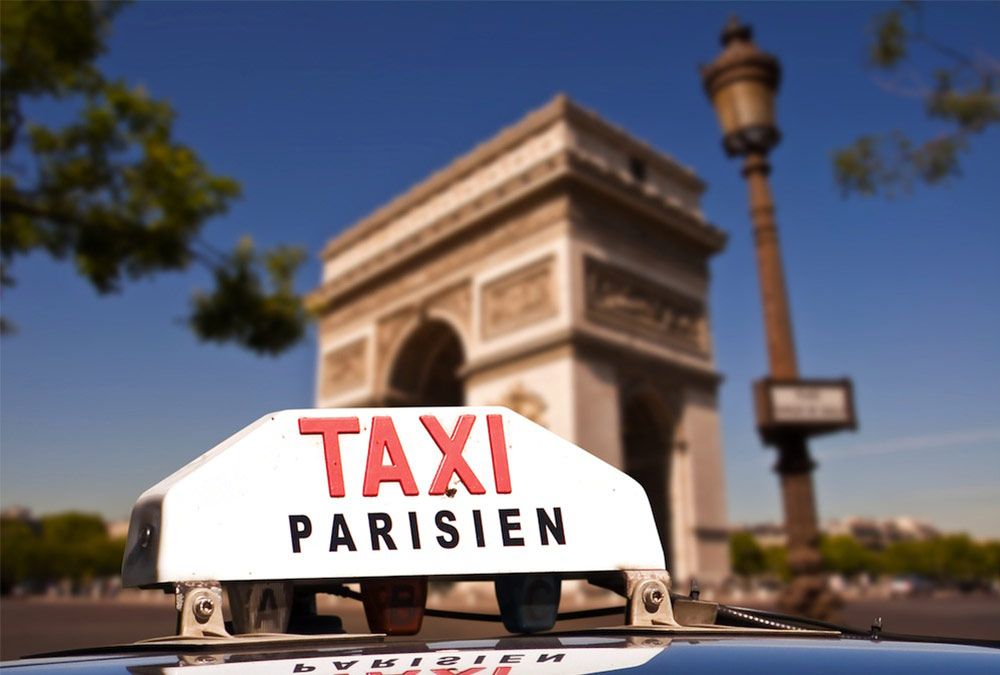 Other transport options in Paris
If you prefer to go by public transport, you can go to Paris from Orly, taking the Orlybus for €20. This will drop you off in Denfert-Rochereau, close to the capital's 14th arrondissement.
It is also possible to take the Orlyval express train that goes to the city of Antony located in the suburbs of Paris.
From there, you can take the RER B that goes to Paris at the Denfert-Rochereau, Port Royal, Luxembourg, Saint-Michel Notre-Dame, Châtelets-les-Halles and Gare du Nord stations. For this trip it will take about fifteen euros.
It is also possible to take bus 183 from Orly airport to join the RER C at the Pont de Rungis station: the line serves Paris on the Champs de Mars-La Tour Eiffel, Pont de l'Alma, Invalides, Musée d'Orsay, Saint -Michel Notre Dame, Bibliothèque F. Mitterrand, Paris-Gare d'Austerlitz, as well as the nearby Château de Versailles for a price of €6.40.
Finally, the most economical option is to take the T7 tram line from Orly airport to Villejuif – Louis Aragon station. This is where you can hop on Paris metro line 7.
This trip will cost €4.20
Opt for comfort and safety
Choosing a private transfer at Paris airports can offer many advantages over other transport options such as taxis, metro or buses.
One of the main advantages is convenience and practicality.
When choosing a private transfer, you will have a driver waiting for you at the airport, ready to take you directly to your destination without having to worry about luggage or finding the right route.
In addition, you don't have to worry about sharing the vehicle with other people or dealing with possible discomforts during the trip, or even ending the race having to disburse an absurd amount!
Another advantage is security
Private transfer drivers are trained and experienced professionals who know the city well and know how to avoid congested or dangerous routes.
In addition, these services often offer new and well-maintained vehicles, ensuring a safe and comfortable trip.
It is also important to highlight the flexibility
With a private transfer, you can choose the time and place of departure and arrival according to your needs, without having to adapt to the pre-set schedules and routes of other transport options.
This is especially useful if you have bulky luggage or if you need to get to a specific destination, such as a hotel or convention center.
Finally, it is important to mention the cost-effectiveness
Although the price of a private transfer can be a little higher than other transport options, the comfort, safety and practicality it offers can be worth it.
Furthermore, if you are traveling in a group, the cost per person can be reduced considerably, making the service even more advantageous.
In summary, choosing a private transfer at Paris airports can be an excellent option for those looking for comfort, security, flexibility and cost-effectiveness during their trip.