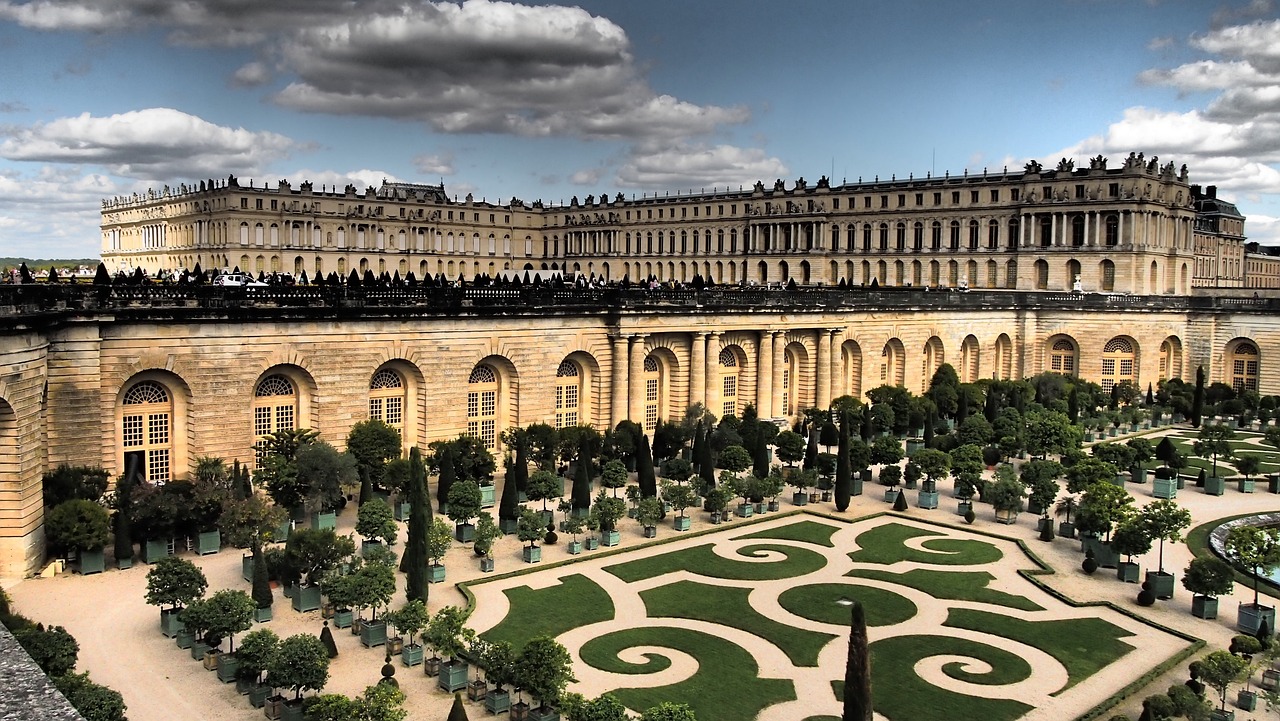 Paris is an amazing and vibrant city, but there are many exciting destinations just a few hours away.
If you have a few days to spare on your trip to Paris, be sure to explore the surroundings and discover incredible places that are just two hours away from the French capital.
Here are some suggested tours you can take:
Explore the Splendor of Versailles : A Dive into French History and Art
Versailles is a city located about 20 km southwest of Paris, famous for its magnificent palace and gardens.
The Palace of Versailles was built in the 17th century by King Louis XIV and is one of the finest examples of French Baroque architecture.
How to get to the Palace of Versailles?
To get to Versailles from Paris, there are several transport options.
One of the most convenient is by train from Gare Saint-Lazare station in Paris, with an average journey time of around 30 minutes.
It is also possible to take the RER (railway network) from Paris central station, to Châtelet-Les Halles. The journey takes around 45 minutes.
If you prefer a more comfortable and personalized means of transport, you can also opt for a taxi or transfer service, which offers a direct trip from the center of Paris to Versailles.
This service is particularly useful if you have a large group of people or many suitcases or luggage.
What is the entrance fee to the Palace of Versailles?
To enter the Palace of Versailles, prices vary from 18 euros (for adults) to 20 euros (during high season, which is usually from April to October), with free tickets for children under 18 years old and young Europeans between 18 and 25 years old .
The basic ticket includes a visit to the Grand Apartments, the Hall of Mirrors and Marie Antoinette's Apartments.
However, if you want to visit the Domaine de Trianon (which includes the Petit Trianon and the Hameau de la Reine), prices increase to 20 euros (for adults) to 27 euros (during high season).
There is also the option of purchasing a guided tour ticket, which includes a guide to accompany you through the main tourist attractions of the Palace.
These tickets usually cost between 39 and 79 euros, depending on the type of guided tour and the number of people in the group.
If you want to avoid the long lines and congestion of the summer, you can buy a timed advance ticket, which allows you to enter the Palace without having to wait in line.
The prices of these tickets vary from 27 euros (for adults) to 29 euros (during high season).
In addition, there are also options to buy combined tickets to visit other tourist sites near Versailles, such as the Louvre Museum and the Eiffel Tower.
What to expect from a visit to the Palace of Versailles?
Upon arrival in Versailles, you will enjoy a visit to the palace and gardens, which are one of the main tourist attractions in France.
The visit to the palace includes a series of luxurious rooms and galleries, which have been decorated with great refinement and detail, as well as the famous hall of mirrors, which is one of the most iconic places in the palace.
The gardens are equally impressive, with fountains, statues and acres of green space to explore.
Getting to Versailles from Paris is relatively easy and offers a unique opportunity to enjoy one of the most beautiful historic buildings in France and appreciate its rich culture and heritage.
Discover the stunning beauty of Giverny
How to get to Giverny?
Giverny is a small town located about 75 km west of Paris, famous for being the place where the famous impressionist painter Claude Monet lived and worked for over 40 years.
Today, Giverny is a popular tourist attraction, thanks to its beautiful scenery and Monet's gardens, which inspired many of his masterpieces.
To get to Giverny from Paris, the easiest way is to take a train from Saint-Lazare station in Paris to Vernon-Giverny station, which takes about 45 minutes.
From Vernon-Giverny station, you can take a bus or taxi to Giverny, which is around 5 km away.
Another option is to take a guided tour, which includes transport from Paris to Giverny, as well as admission to Monet's house and gardens.
This type of tour is generally a more expensive option, but may be more convenient for those who want a more complete and organized experience.
What to do in Giverny ?
Once in Giverny, the main attraction is Monet's house and garden, which are open to the public from April to November. The gardens are divided into two sections: the Clos Normand Flower Garden and the famous Lake of Water Lilies.
The garden is an impressive sight of color and flowers in all seasons, but is especially stunning in spring and summer.
In addition to the garden, you can also visit Monet's house, which has been restored to look like it did during the painter's lifetime. You can see the dining room, where Monet used to receive artist friends, as well as his bedroom and studio.
Outside Monet's home, there are a number of shops and restaurants for visitors to enjoy.
You can buy souvenirs, gifts and artwork from local artists.
There is also a variety of cafes and restaurants serving traditional French dishes including crepes, cheeses and wines.
Tips for visiting Giverny
If you're interested in visiting Giverny, it's recommended to book tickets in advance, as the attraction is quite popular and can get super busy during the summer months.
It's a unique experience for art and nature lovers and definitely worth a visit if you're in Paris.
These tours are an opportunity for travelers to delve deeper into French history and culture, and to behold the beauty and grandeur of sites that have influenced the country's art and history.
So if you get the chance to visit Paris, be sure to take the time to explore the surrounding cities, and take the time to discover more about France and its rich cultural heritage.